Important Timing Factors
for Quitting Your Job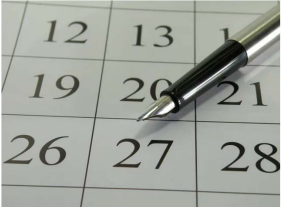 Is there ever a "right time" to quit? Statistically, timing can make a difference for better or worse. When considering to leave your current employer, there are a few things to take into consideration in regard to timing. You never want to burn any bridges as you may return one day, so choosing the right time can make all the difference. Most companies review and reset their budgets at the beginning of the year, which will make it easier to replace if you leave after the New Year. This can be helpful in maintaining a cordial relationship as you exit without putting any potential financial strain on them. Another factor to consider is that there is a high volume of movement during this time, so many job seekers think this is the best time to transition to a new employer. And it can be, but you must remember that there are a lot of other applicants who have been waiting for the New Year too, so there's much more competition than other times of the year. Why do so many people wait until the New Year to leave? One of the main reasons employees leave after the New Year is to allow their current employer to do their annual performance review with the hopes of a pay increase. Some may have a good chunk of unused vacation time that they will be enjoying during the holidays. While others are waiting for their year-end bonuses and commissions. No one wants to leave money on the table, so to speak. Also, during the end of the year most people are busy with holiday obligations and just don't have the time to search for a new job.
Timing is everything. You must keep in mind that is takes time to search for opportunities that align with your credentials and core requirements. It takes time for the hiring manager to review applicants and schedule an interview. How many rounds of interviews will you need to go through? Most companies average 2-3 interviews before presenting an offer letter. Some companies have applicant's complete 6 rounds of interviews, along with testing. Which means, it could take up to 3 months from the start of your search to the presentation of an offer. The best course of action is to begin your search as early as October if planning to leave after the New Year. But with the holidays, friends and family commitments, work, etc., it's hard to even find the time to search for a new job.
Work smarter, not harder. Reach out to a search firm that is parented with businesses in your area of expertise. Working with a recruiter can save you a ton of time and leg work. Recruiters are working with many employers on multiple positions, so connecting with one to discuss your options is always smart. It will not only save you time and energy searching but give you a competitive edge. The best time to connect with a recruiter is not when you've exhausted your search and need help. Connect with a recruiter at least 3 months before you intend to leave your current employer. You need to build a relationship with a recruiter before you start your search. Doing so will give the recruiter time to better evaluate you as a candidate in order to know what opportunities to present to you. It will also give you an advantage, because recruiters are in communication with the hiring teams. If the recruiter is familiar with your candidacy, you'll be top of mind.
Whatever time of year you decide to quit, give yourself at least a 3 month head start with your search. You may even consider looking further out than that if your target companies have several rounds of interviews and testing. Do your research. Check to see if you can find any information on the interview process for the companies you're targeting. This will give you better insight for when to start the process of looking.