An Associates Guide to Writing a Lateral Resume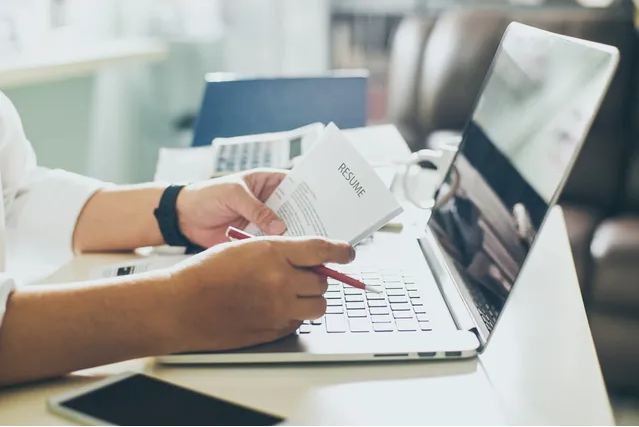 Creating a resume as an associate that stands out is crucial for obtaining a lateral opportunity within any law firm. Strategic placement of content is an important factor when writing or updating a lateral resume. Improper formatting of your experience or strengths could land your resume in the "No" pile even if you're the right candidate. Here are some of the best practices to consider when compiling your resume.
Lead with your strengths. Showcase your most impressive credentials and put your best foot forward. If your academic accolades set you apart, place the Education section first (i.e. attending a top ranked school, receiving honors such as Order of the Coif or Cum Laude, serving on the law review and/or simply having finished at the top of your class). If you are currently employed at a top-tier or prestigious firm (especially one that is based in or has an extraordinarily strong presence in the region), I suggest you lead with Work Experience.


Grab the reader's attention with your skillset that applies to the position you're applying for. Don't bury your best, most substantive work pertaining to the position you're applying for deep in your resume. Make it standout and put it atop. You have a noticeably short time to make an impression, so don't make the reader work for it. If you're a litigator, lead with your deposition work or important legal memoranda.


GPA, or no GPA? If your GPA is a 3.3 or under, leave it off. If you finished above that marker, absolutely list your GPA. Otherwise, no need to draw attention to your underwhelming grades. You should also consider your first-year performance. It is no secret that firms weigh your first-year grades in contrast heavier than that of a fourth-year student.


Fill in the gaps. Chronological gaps can be viewed as a red flag to partners and hiring managers. Remember to do address any gaps and present a clean timeline.


Include a list of states where you have bar admittance. Remember to always include a listing of all the states in which you are admitted. This should include all the bar examinations that you have passed whether you are still awaiting a formal interview or to be sworn in.


List your language proficiencies. Always list all the languages in which you are either fluent or proficient in. This is especially important if you are considering openings in an international market or in a domestic market known to require demonstrable language skills.


Writing samples and deal sheets. This is important information to include. Whether you are applying for a Litigation Associate or Real Estate Associate, adding writing samples or deal sheets showcases your proficiency and success within a practice area. All BigLaw firms will require it, so include them at the end of your resume before being asked, if they even take the time.